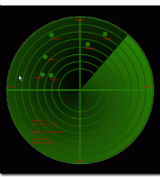 W poprzednich wersjach Microsoft Exchange (2003 i 2007) kiedy tworzyliśmy skrzynkę lub przenosiliśmy ją do innej bazy, musieliśmy ręcznie wskazać tą bazę.
Wraz z wersja Microsoft Exchange 2010, wprowadzona została opcja automatycznego wyboru bazy w, której ma zostać utworzona skrzynka emailowa.
Dlatego w momencie tworzenia skrzynki aby skierować ją do konkretnej bazy musimy w kreatorze wybrać taką opcję, w przeciwnym wypadku system Exchange sam zdecyduje do jakiej bazy ma trafić nowa skrzynka.
Parametr jaki za to odpowiada to IsExcludedFromProvisioning który domyślnie dla baz ma przypisaną wartość False.
Możemy to sprawdzić wpisując:
Get-MailboxDatabase | select name, *provisioning
(…)
Read the rest of Exchange 2010 wyłączenie dla bazy opcji Provisioning (165 words)
---
© Remigiusz Szatkowski for ExchangeBlog, 2013. |
Permalink |
No comment |
Add to
del.icio.us

Post tags: Automatic Mailbox Distributio, IsExcludedFromProvisioning, IsSuspendedFromProvisioning, Mailbox Database provisioning, Microsoft Exchange 2010

Feed enhanced by Better Feed from Ozh